Call Centre Agent Monitoring
Note: The agent will need to be logged in as above.
1. Within the in / out widget, is a management facility which allows the agent to identify what they are working on / doing, under a Busy or Break scenario.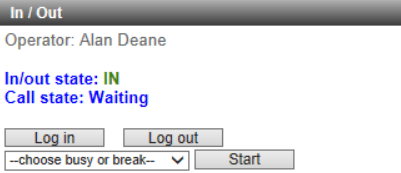 2. Click on the drop-down to choose from various options: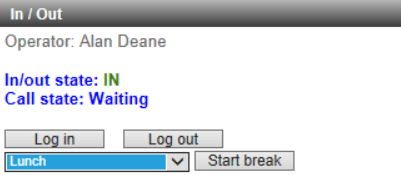 3. Click on Start Break. This will pause any inbound calls to the agent and display a countdown timer.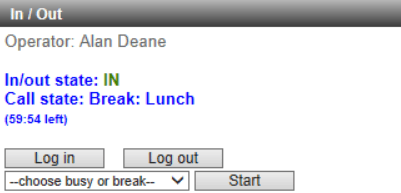 Note: If the agent returns early, they can click on Log in and the agent will be available to receive/make calls.
If the agent returns after the timer have expired, the agent status will go into Absent without leave (AWOL) until they Log in and the AWL is logged in the stats.­